Importers. Shop owned by Chan Fook-On and then Chin Ting. Listed in Wises Post Office Directory, the earliest reference is in the 1892 edition at 33 Manners Street.[1]
Renamed Te Aro Seed Company in the 1910s.[2]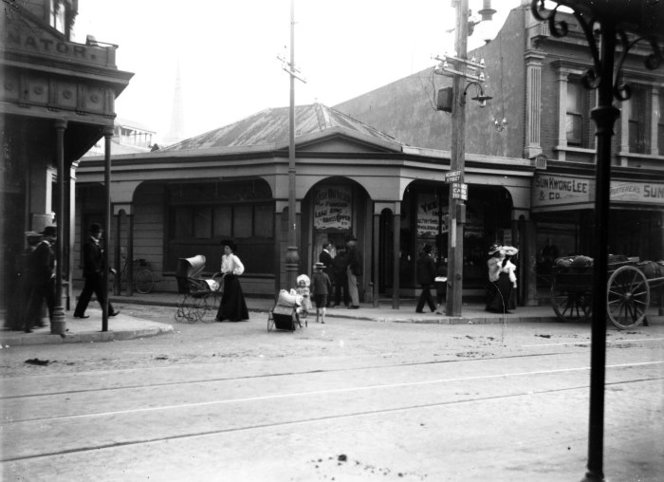 ↑ National Library https://natlib.govt.nz/items/22431037
↑ Tung Jung Association http://www.tungjung.org.nz/index.php?option=com_content&task=view&id=24&Itemid=31
---
Categories
Map
Scroll and zoom on the map to explore locations in Wellington of significance to the Wellington Chinese community.
Note: Number in black (eg: 8) indicate more than one place of interest. Please zoom in to view.
Ad blocker interference detected!
Wikia is a free-to-use site that makes money from advertising. We have a modified experience for viewers using ad blockers

Wikia is not accessible if you've made further modifications. Remove the custom ad blocker rule(s) and the page will load as expected.