History
The (Tung Jung) Association was founded in 1926 by the Chinese who immigrated to New Zealand from the Tung Gwoon (Donguan) and Jungsen (Zengcheng) hence Tung Jung, districts  in the Guangdong province in Southern China.
All Chinese whose ancestry are from the counties of Tung Gwoon (Donguan) and Jungsen (Zengcheng) in Guangdong province in China are invited to apply for membership to the Association.[1]
Locations
Frederick Street
The original Tung Jung Association Building was located in the so called "
Chinese Quarter
", at 2
Frederick Street
, Te Aro, Wellington, one block north of
Haining Street
. The Association inhabited this building from 1926 until 1991.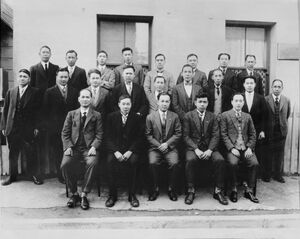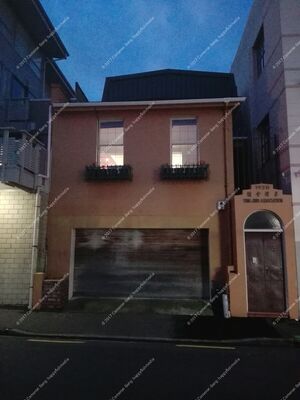 Webb Street
From 1991 until 2002, the Association was located on Webb Street.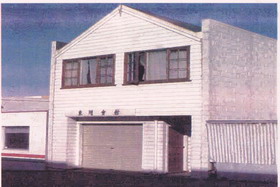 Torrens Terrace
From 2002 until present, the Association has been located at 33
Torrens Terrace
.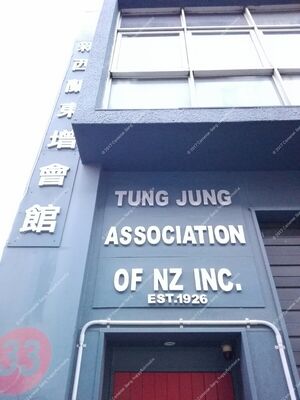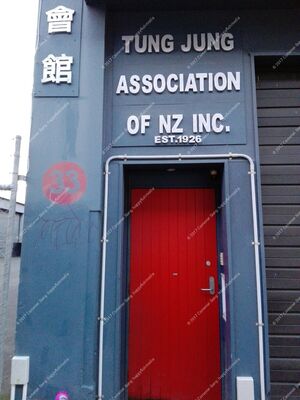 ↑ Tung Jung Association http://www.tungjung.org.nz/index.php?option=com_content&task=view&id=5&Itemid=6
Ad blocker interference detected!
Wikia is a free-to-use site that makes money from advertising. We have a modified experience for viewers using ad blockers

Wikia is not accessible if you've made further modifications. Remove the custom ad blocker rule(s) and the page will load as expected.