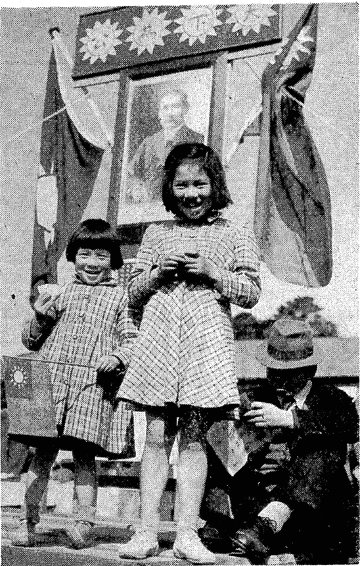 When ice cream was served at the Chinese sports picnic at Karori Park on Wednesday these girls were well to the front. The gathering was held to mark China's National Day, the official proceedings taking place from this platform, with its photograph of Dr. Sun Yat-sen and the flags of the Kuomintang and the Republic of China.[1]
---
↑ Evening Post. (1945, October 13). Evening Post. Evening Post, p. 10. (http://paperspast.natlib.govt.nz/newspapers/EP19451013.2.140.2)
Categories
Map
Scroll and zoom on the map to explore locations in Wellington of significance to the Wellington Chinese community.
Note: Number in black (eg: 8) indicate more than one place of interest. Please zoom in to view.